Who is Poli Perfect ?

We Are Perfectionists
POLIPERFECT uses the best tools in the industry with the most reputable brands, the ones with the longest warranties, and the highest quality products.
POLIPERFECT is an expert center in revamping the glow of your vehicle and protecting it from our hard weather, therefore protecting your vehicle.
Passion

We Love a Clean Car
Poliperfect is a top-tier service of Ceramic Pro installers that have showed exemplary passion for our product as well as a high skill level and dedication. We do the most installations of Ceramic Pro in our respective areas.
VEHICLE DETAILING
With a variety of different packages to meet your detailing needs, We are always trying to make your vehicle look as new as possible for as long as possible. Our detailing packages all start with the same thing: clean the vehicle thoroughly. (Whether you're installing Ceramic Pro, clear bra PPF, or just doing paint correction).

PAINT CORRECTION
Paint correction requires attention to detail, skill and time. We always measure the clear coat, do a test spot, and come up with the best method to polish out swirls or scratches — safely.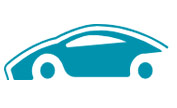 CERAMIC COATING
Ceramic Pro is the best line of ceramic coatings on the market. Its flagship product, Ceramic Pro 9H, has one of the hardest ratings. What does that mean for your vehicle? Unbeatable protection from environmental damage, acid rain, and swirling. Also, it gives a hydrophobic layer, meaning that every time you wash your car, it takes less time and looks better.
5 REASONS to choose
Poli Perfect Car Detailing
We're licensed and insured
We install the best ceramic coating on the market

We protect your car with paint protection film ( PPF)

We serve clients in Montreal
and surrounding areas

We can provide services at our shop or at your home or office
You need trustworthy and talented detailing experts to work on your vehicle.
You can be confident in choosing Poli Perfect Car Detailing
Contact
By Appointment only.
Please contact us in advance
Email
poliperfect99@gmail.com
Appointments Booked
Mon-Sat 8am-6pm